It doesn't matter cheating is cheating. Yes, I cheated. I bought fabric. I bought patterns. And I was not suppose to. But it feels so good. It wasn't much but it felt so good.
Four fabrics:
This one is going to be an infinity scarf for the 4 going on 5 year old. It will be just in time for her 5th birthday. She's one that no matter what Momma makes, she likes it and actually wears it. So, I don't mind making items for her.
When I saw this fabric I immediately thought of Erica Bunker's Chain Print Dress. I bought it and when I got home I looked up the dress. Her fabric is blue and the print is more dense. Mine is black with less of a print. I would love to make a Spring dress with it but I am also thinking of a blouse maybe. What do you think?
Third, I didn't even know this fabric had a stretch to it until I got home. I was immediately drawn to the Black and White and then the flowers. I must like this combination because it's kind of a repeat of this outfit that I made in 2013. It's a poly of some sorts with mild stretch.
Last, this choice was chosen by Ann, the nine year old. She had to have this fabric and she had to have it made up into yoga pants. So, of course she had to choose her pattern too, S2484. Lucky that they were on sale for $1.99.
The other patterns are: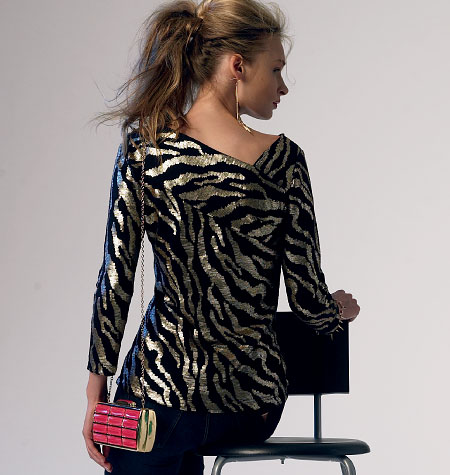 M6839
and
M6902. There are a few lot more I want to purchase. But I'll have to wait until the next sale at the local Hancock or Joanne's. But for now. I'll try and work these down.